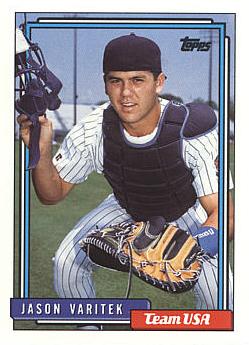 In another example of no brainers, the Red Sox declined to pick up the $5mil option on backup catcher Jason Varitek. Evidently the notion that he "prepares hard for a game" and "manages a pitching staff better than anyone else" was all hocus pocus after all. But why would the Red Sox potentially let their team captain and emotional leader leave?
1. Varitek hit .234 in June .231 in July, .135 in August and .133 in September and October. His hitting was so abysmal that he got exactly NO plate appearances in the ALDS.
2. Jason Varitek can't throw anyone out. I mean no one. If I ran on Tek, I could steal second, and I lose my breath when I go from my couch to the fridge.
3. The one thing that Varitek had going for him was that prime piece of ass, Heidi Watney. But he even lost that to career utility man and minor leaguer Nick Green. Weak.
Not like this really matters, he still owns a three million dollar player option which if he was wise he would take, because looking at his stats who the hell would pay him more to play for them? Personally, I would love to see Tek ride off into the sunset without further destroying his Red Sox legacy, but that probably won't happen.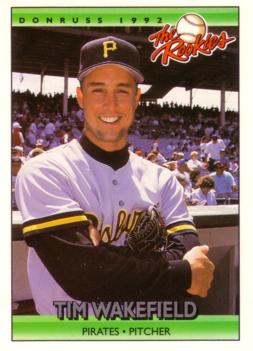 In other news the Red Sox tore up Tim Wakefield's "we own you until you can't pitch no mo'" perpetual team option contract and resigned him to a two year deal. Wakefield made his first All Star Game this year, then proceeded to completely vanish the second half of the year when he realized that he is a 43 year old pitcher. Tim Wakefield started pitching for the Red Sox in 1995, my freshman year in High School. Just for nostalgia sake let's look at the everday lineup of Kevin Kennedy's 95 Boston Red Sox, and where they are now:
C- Mike McFarlane
1B- Mo Vaughn- biggest slum lord in the Northeast
2B- Luis Alicea- recently fired as the Mets first base coach
3B- Tim Naehring- working in the Yankees minor league system
SS- John Valentin- manager of the Chattanooga Look Outs. TOOOT TOOOT.
LF- Mike Greenwell - was a race car driver, no clue what the hell he is doing now
CF- Lee Tinsley- First base coach of the Mariners
RF- Troy O'Leary- trying to promote a new baseball reality show "Play Big or Go Home" with Drew Carey. Sounds riveting.
DH- Jose Canseco- busy losing MMA fights to 8 foot tall Chinese dudes
Starting Five Pitchers: Wake
Vaughn Eshelman- just like the 1995 season, noone knows where the hell he is.
Zane Smith - ?????????????
Erik Hanson- ?????????????
Roger Clemens- using steroids and banging drugged up Country stars somewhere.