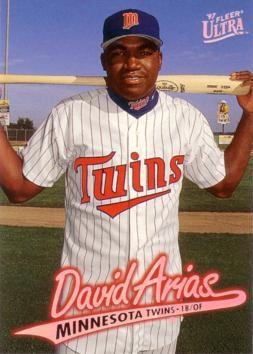 In a revelation that should only surprise people who have been in a coma for the past five years, the New York Times reports that David Ortiz, our beloved Big Papi, tested positive for the juice in 2003. Anyone who has seen his
career stats
realized that something fishy was probably in his system from 2003-2007, and it most certainly wasn't his mango salsa. A few questions remain however after this "revelation:"
- Can he somehow blame this on David Arias, his alter-ego?
-Was Paxton Crawford his hookup?
-Will this still affect his chances of banging fat white girls at bars on Landsdowne St?
-Does this return Nick Esasky to his rightful throne as the best power-hitting Sox 1B ever?
-Did he take a special steroid that renders him unable to properly use a baseball glove?
-Is this proof that steroids not only make you stronger, but a fat tub of goo as well?
-Did Kent Hrbek ever inject him in Minnesota? What about Matt LeCroy?
-How many cigarettes did Jerry Remy smoke out his trachea tube after learning this news?
-What is Carlos Quintana's reaction to all of this?
-Will Papi now strangle his wife and child before hanging himself on a weight machine?
-Does Papi own a weight machine?
-Is Bill James currently crying in his mother's basement?
-When Ortiz points up at the sky after a home run, is he pointing for his mother or as a signal to the Sox ballgirl to shoot him in the ass again with some Deca-Durabolin?
-If I drink the David Ortiz wine, will it turn me into the Ultimate Warrior?
-Lastly and most importantly, can Papi PLEASE GET BACK ON THE GODDAMNED JUICE and stop hitting .220 for fucksake?