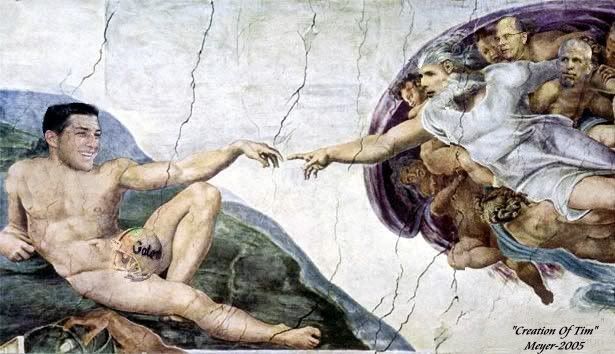 ...and saw that they were Good. And He created Tebow in his Own Image, and Tebow won two national championships and a Heisman and made the fat clarinet players from Oklahoma cry. And that too, was Good.
I love all of you. I love Tebow. I love the Gator defense, especially Carlos Dunlap and Ahmad Black. I love Urban Meyer. I love whoever taped Percy Harvin's ankles. I love converting on third down. I love that Aaron Hernandez is the only good thing to come from Bristol, Connecticut. I love the eternally confused look on Sam Bradford's face. I love that recruits will have a hard time turning down a school that won the national championship two out of the last three years. I love that the SEC just pwned the Big 12. I love that the Gators won't ever have to face Jermaine Gresham again. I love life. I love $3.99 bottles of Andre. I love the Florida Gators, and I always will.
NATIONAL CHAMPS! WHOOOOOOOOOOO!