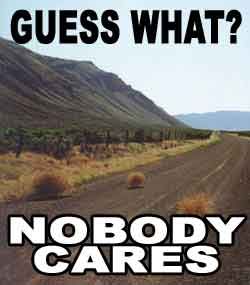 I know you're all excited, it's another insallment of college basketball! Now I think I've exhausted all of the female college themes for one week, so let's touch on another aspect of college: your drinking buddies. You know everyone has crazy stories about puking on a keg or hitting 5 straight cups to seal a come-from-behind beer pong win, so let's get right into it with this week's awards.
The Guy Who Bought You A Round, Introduced You To The Hot Chick At The Bar, and DD'd Your Ass Home
Policemen. Doctors. This guy. Everyday we come across real American heroes. And we all hopefully have a friend like this, I mean, how awesome is this guy? It's like he said "Here, Smarty. I want you to have all the fun. Drink up. Meet and greet the available pussy. I'll be over here with my water talking you up to some other ladies." I had an experience like this my last week of college, and suffice it to say, the night ended with me crying tears of joy, followed by someone literally carrying me to my bed. It was awesome. Kind of like, and stop me if you've heard this name this week, but
Dionte Motherfucking Christmas
. Yes, that is his legal middle name after this week. Holy. Shit. Dude comes out with a mediocre first half on Saturday vs. Tennessee, but then turned it on like you wouldn't believe in the 2nd half, hitting three after three after three, dropping 35 total as Temple upset #8 Tennessee. He was 6 for 7 from three in the second half, including back-to-back-to-back triples on consecutive possessions to really twist the dagger in the Vol's back. I have never seen a dude on fire like that, and I have Jan. 28th circled on my calendar. That's the day I'll be seeing Mr. Christmas and the rest of the Owls live and in person. And as we all know, Dionte can light it up like a...you know.
The Flip Cup Team You Ended Up On Somehow Which Has Two Wrecked Giggling Chicks, A Dude On His Cell Phone, And A Half-Blind Clumsy Oaf
Flip Cup time. My favorite game. Possibly your favorite game. And it's so easy, too! If you're like me, you've mastered all the techniques - you dampen the table a bit, you use your bottle as a backboard, you chug faster than any person in this place - you're team is set. Then you check the crew you're with and you wonder if the other time might be able to go around twice before your team goes around once. How did you end up here? The
Kansas Jayhawks
are asking themselves the same question. How can they go from National Champions last year to losing to UMass this year? And yes, what a great win for the local team, especially since just
last week
I ripped them. Still, as much as I hate to say it, UMass is not that good. Kansas should not be losing to them. But when you go 8-28 in a half of basketball, you can't expect to win much. Just like your Flip Cup team.
Dorky Guy From The Chess Team That Does A Longer Keg Stand Than The Entire Fraternity
Everyone remembers this guy from college. You always saw him passing out some sign up sheet in the caf. for some geeky organization. He was always sucking up to the professor and answering all the hard questions in your calculus class that you had no idea about. He was the star of the school play, and your only encounter with him was when you semi-accidentally hip-checked him into a vending machine on your way to class. What. A. Loser. I know so much about this guy, because, you know...I was him. But then you roll to the craziest off-campus kegger and he's there just shit-faced out of his mind, high-fiving all the cool guys, winning five straight games of beer pong and taking a shot of Jager off a cheerleader's stomach. What the fuck, man? Where did THIS guy come from? I found myself saying the same thing about
Cleveland State
this week. Not only do they beat Syracuse (something the aforementioned Kansas and GHABB,Y~!'s own Florida Gators could not do), but they beat them by sinking a 60-foot three at the buzzer! Jaws dropped nationwide, just like jaws dropped at that party. And not from Eric Devendorf punching them, either.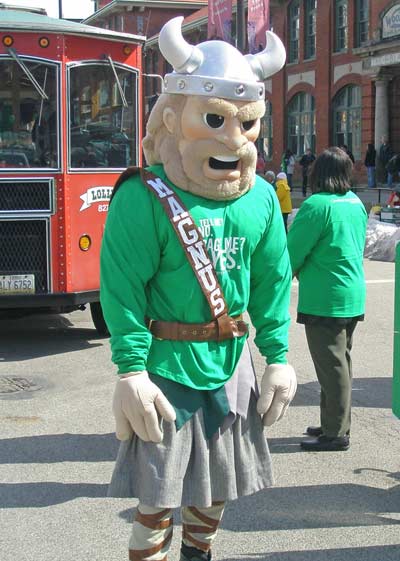 The Guy At The Party Who Seems Like A Total Douchebag But Is Actually Kind Of Cool Once You Talk To Him
As a guy with self-proclaimed douchebag radar, I can spot these clowns from a mile away. Popped collar, spiked hair a la "My New Haircut," too much cologne... Just a general feel of a goony asshole. Then all of a sudden you bump into him on the way to the bathroom or find yourself talking to him outside smoking a cigarette and you realize that he's not all that bad. Reminds me of the week the
Arizona Wildcats
had this week. They knocked off the #4 team in the country in Gonzaga and did it in true gritty gutty clutchy underdog fashion. Yes, I hate the cliches too, but they actually apply somewhat in this case. After Arizona held leads of 9 and 8 in the second half, the Zags tied the game at 62 with 2:30 left. But the Wildcats didn't choke this one away, they made all the big free throws down the stretch and pulled out a huge win, which got them a ton of votes in the Top 25 this week. I guess they're not that bad after all.