Blech! Why'd we have to lose to the damn Capitals?
To recap: Nicklas "Not Niklas" Bäckström got his team off to an early 1-0 lead, and Alexandre Giroux put the Caps up 2-0 a few minutes into the 2nd. With just 30 seconds to go in the 2nd, in comes Looch to get the Bruins on the board... but, much like you with that chubby girl after one too many Jack and Cokes last Saturday, the kids just couldn't finish and wound up posting just their 5th loss of the season, 3-1. MEGAFROWNIES. Ah, well. Everyone loses sometimes.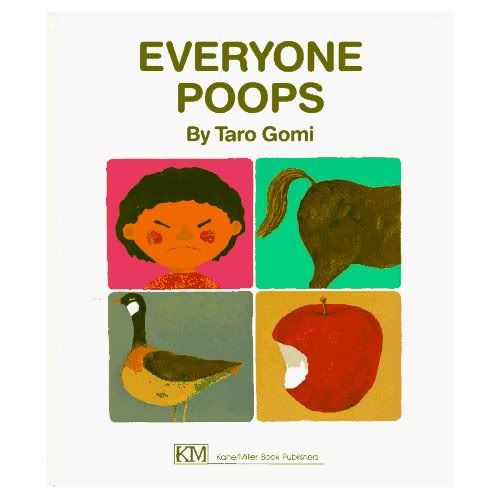 (Incidentally, since I've apparently declared it
Make Fun of Shitty Headline Writing Week
here on Mass Hysteria: the Globe today went with "
Cap applied to Bruins' offense
." OH MY GOD DIE. Die a thousand painful deaths. Die of Marburg virus with your intestines liquefied and bleeding slowly, agonizingly out through your rectum.)
So the Bruins are now 19-5-4, which gives them 42 points on the season and a winning percentage of .750. We're now #1 in the East with a 2-point lead over the Rangers. Confucius say: team that wins many shootouts for 2 empty points a piece will eventually have its bubble burst. HA! With a jaw-dropping 93 goals (still well over 3 goals per game), we're easily the most productive offense in the conference, and we've still held opponents to just 58 goals against (just a hair over 2 per game).
Since we lost last night and I'm cranky, let's start with...
The Bad:
This is 2 uninspired games in a row from The Black and Gold now... first, a "win" over the Lightning that saw the Bruins nearly blow a 3-0 1st-period lead; last night, a disappointing loss to the Capitals despite out-shooting them 34-26. Part of that loss came down to goaltending, as Manny Fernandez was less than inspired while Brent Johnson (what's wrong, Washington, Montreal's goaltending sloppy seconds aren't doing it for you any more?) stood on his head for the Caps... but, as
I've said before
:
inconsistent energy
is the Achilles' heel of this Bruins offense. Even when we're out-skating and out-shooting a team, we tend to lose energy on the attack, not build up traffic in front of the net, and fail to follow through on second-chance shots. LAZY. SHIT'S JUST LAZY. The Bruins are, I think, aware of this weakness, and while I wouldn't want to seem them sacrifice any of their incredible play-making ability, I sincerely hope to see improvement in this area before we start playing, you know, GOOD teams again.
Also bad: the
Boston Bruins Wives' Carnival
is coming up, and I am once again NOT THE WIFE OF A BRUIN. Fail!
The Good:
No question who the teacher's pet is this week.
Phil Kessel
's point streak is now at 13 games -- the longest in the NHL this season. Kess now has 26 points through 28 games, including 17 goals and 9 assists with an 18.7% shooting percentage. This week alone, he's put up 4 goals and 2 assists. Should you be unimpressed by his statistics thus far, consider you this: last year, Kess played in all 82 games and had a
total
of just 19 goals. After 28 games this year, he's already nearly reached that mark. We all saw Kess' real potential in his 4-game playoffs appearance last year, and his sending home the first goal of this season left little doubt that his would be a hot stick to watch this year. Still, I'm just blown away by his production so far. Oh, AND HE'S A GODDAMN CANCER SURVIVOR. There is simply nothing not to love about Phil Kessel, and I feel no shame in saying that I would absolutely let him lick chocolate frosting off my nipples.
zomg... bruins... lulz...
Please note as well that Vladimir Sobotka has been
recalled
from the Baby B's. You know... for the ladies.
Goal of the Week:
DAVID KREJCI DAVID KREJCI DAVID KREJCI! Check out Krejci as he breaks away with a beautiful setup pass from Blake Wheeler (natch) and fights off Andrej Meszaros for a short-handed goal (!) to put the B's up 2-1 over the Lightning. (And then check out Wheeler helping him up and embracing him in celebration. I just cried tears of joy. Oh, the sweet sweet bromance.) What a fucking fantastic play. I've watched this about 50 times already.
Hit of the Week:
Sheriff Hnidy hits Tampa Bay's Vaclav Prospal hard enough to send them both flying off the ice. So good, it
must
be fattening.