What's going on, guys?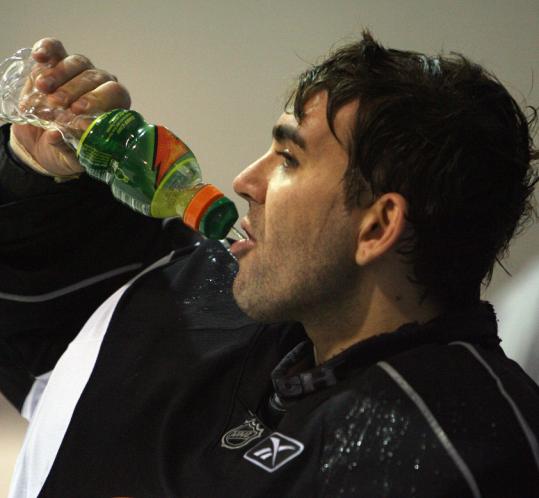 Just thought I'd stop in on this snowy Sunday afternoon to gently point out that, while you were all either frantically masturbating to Tim Tebow or shakily penning your post-ACC suicide note or what have you, I had a shutout last night against the Florida Panthers. Yep. A shutout. 4-0. Sure, it was against the Panthers, who basically consist of Jay Bouwmeester playing like 59:30 a game and a giant Olli Jokinen-shaped hole on the bench, but I hear it still counts. Stopped 27 shots, but it's not a big deal. Just thought I'd let you know.
Oh, and -- again, totally not a big deal -- it's, like, the 7th start I've won in a row. So I'm like 8-1-1 now, or something. I already won a Jennings Trophy and stuff, so, you know, I don't want to get greedy.
Whatever. It's totally not a big deal.