This was a rough weekend in the world of Hazel Mae's Landing Strip. I spent most of Saturday pre-gaming my ass off for what I figured would be an easy win over a reeling Clemson team. The last time I was this wrong was when I thought that Pearl Harbor was going to be a good movie, and I left that experience feeling nauseous as well. Jesus Christ, that game sucked. After the game, I planned on attending a Halloween gathering at GHABBY's house, which according to folk lore promised to be a den of debauchery. What I failed to realize was that drinking Jack Daniels all day eventually catches up to your body, and causes it to shut down and there is nothing you can do to stop it. At about midnight o'clock I fell asleep at the party, amiss talks of the Texas Tech game and this wonderful blog. I was a pretty epic failure at the party. Sunday I spent most of the morning scrubbing the stench of failure off of myself and preparing for what was going to an epic match up of two teams trying to show some identity.
Now on to the Patriots. If you are looking to read a post blasting Belichick, David Thomas and Matt Cassel X this out right now. We made our mistakes, there were questionable calls and dumb penalties but big deal, it happens to every team. If you want to read about everything that went wrong I'm sure Shaughnessy wrote about it. Oh right
he already did
. Or those ball slappers at Boston Dirt Dogs? Oh they threw the team under the bus as well.
Big Surprise
. What good does that do? Even with a loss, there were alot of positives we could take out of this game:
1. Matt Cassel did not get sacked. Going into this game I envisioned Dwight Freeney and Robert Mathis living in the backfield forcing Cassel into a) holding onto the ball until the pocket collapsed or b) throwing a stupid INT. And guess what? It didn't happen. Whether it was Cassel or the return of Pillhead and Stephen Neal, he did not get sacked against a good Indy Pass Rushing Defense. Thats one for the bad guys.
2. We did what we wanted to do on defense. I'm sure Belichick had the same thought we did going into this game "If we don't control the ball, Peyton Manning is going to pick us apart". Absolutely, I like our defense but there is no way we could go toe to toe with Manning and Wayne. Best way to stop that,
KEEP THEM OFF THE FUCKING FIELD.
And they did that, the Pats had control of the ball for 36 minutes and kept the Colts to 18 points and only two touchdowns. I know this isn't the Colts that could score 60 points, but still only allowing 2 touchdowns against an explosive offensive is still a good sign.
3. Kevin Faulk and BJGE. Honestly I was never sold on Laurence Maroney, but when he and Sammy Morris got hurt I questioned where the hell our running game stood. Kevin Faulk is like Troy Brown, he does everything, running, catching, blocking. Can he play Bingo against old ladies? If you add up every stupid football cliche into one player it's Kevin Faulk "He's a gritty, smart, hits the holes hard, and has a nose for the sticks type of player". BenJarvisGreenEllisSmithCookThomas looked good running the ball, and is a good change of pace back. Honestly before last week, I had no clue who he was, he was just another rookie RB fighting on the Practice Squad Like the rest of this offense this rushing game will do just enough to keep us in every game.
4. MATT CASSEL THREW ONLY ONE INTERCEPTION, AND IT WAS BASICALLY POINTLESS!!!!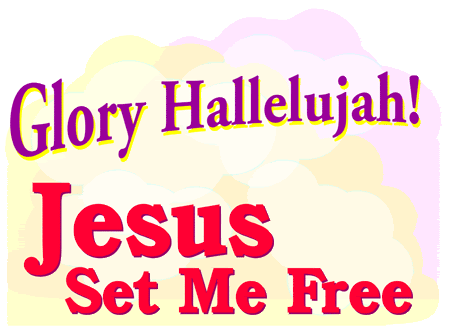 5. Randy Moss had a hell of a second half. If you watched the game, you like myself had no fucking clue where he was the first half. Jesus Christ he was being guarded by a guy who was unemployed last week. But when Matty realized that as well, he began utilizing Moss. He was much more useful than ummm JABAR GAFFNEY.
See my therapist was right, being positive does make you feel better. A loss is always tough, especially one against the Colts, and ESPECIALLY one that was winnable, but the Patriots are moving in the right direction. The offense moves (be it at a snails pace), the defense prevented the big play, and the game came down to mistakes that usually the Pats don't make. For all of you on the Tobin or clutching Shaughnessy's article, do you think the Pats will make these bonehead plays again? I sure in hell don't.