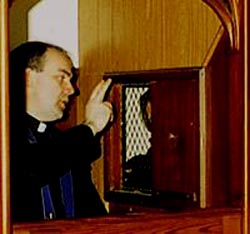 Confession
- I missed the Hooters gathering, and ended up watching the BC-Florida State Game at my fiance's house. My reasons are simple, I couldn't get there early because I promised to have dinner with the in-laws, and I couldn't come later(though I WANTED to see the Lesnar-Couture fight) because my fiance fell asleep. Her whole family are huge Eagles fans, and have supplied me with the most delicious tailgates all year, so I felt I owed them at least this. When she awoke my fiance gave me an option either we go to Hooters for an hour, coupled with 20 minute drives both ways, or just skip it. Plus she was not too keen on watching UFC, I guess watching grown men annhilate each other doesn't push her buttons. So the choice was left to me, stay at home with her, or bring a groggy fiance to Hooters. Unfortunately I chose the latter....(BOOOOOO)
Many of our readers have critiqued my posts as being too critical of the local teams, saying I have no faith in them. I picked the Celtics to lose to the Cavs, I thought the Patriots wouldn't go more than 8-8 after losing Brady, and I pegged the Sox to lose to the Angels. I believe this pessimism was hard wired from generations in my family that have had to live through some truly shitty times in Boston sports. I hate my glass half empty approach, but my "sky is falling attitude" has also encapsulated my favorite college football team. As you undoubtedly read before in my posts, I am not a big fan of Chris Crane, also known as Ichabod Crane (Thanks ABC), or Dr. Chris and Mr. Crane. For the first 8 games of the season, watching him was like witnessing a car crash in slow motion. It was slow, painful, and leaves you with nightmares. He has allowed bad teams to stay in games, and helped good teams put away BC. Call it divine intervention, maturity on the field, or just luck but over the last few weeks Crane has actually become...ummm GOOD.
This weekend, I was worried that the Eagles were going to go on "Bobby Bowden Field" and get their ass handed to them. I figured Crane was good for 4-5 mistakes, and the defense would show shades of incompetence, similar to the UNC game. But again I was dead wrong. Saturday night, the Crimi-noles Fans dressed all in black to spook the Eagles, but from the opening kickoff it was BC in control. On the first drive Crane drove the offense in for 7 with a touchdown pass in the corner of the endzone to Richie Gunell. The defense was all over the FSU offense, who luckily was missing five of their receivers due to fighting with
frat boys over broads
. Not to bore you with the game recap, but the Eagles controlled this game from beginning to end, and there is nothing I love more than beating the piss out of FSU. So now BC is in control of their own destiny, if they beat Wake Forest and Maryland they are off to the ACC Championship to probably face the U, but if they lose either of those games expect a bowl game in either Boise or San Fransisco.
Totally off topic
: This one is for GHABBY!. Former BC soccer star Kenny Florian is
kicking ass in the UFC
. According to SmartyBarrett the Boston native beat the piss out of his opponent on Saturday. I know nothing about the UFC, other than they beat the shit out of each other in a cage, so obviously I am very proud of Florian for really making BC shine. See soccer players are NOT complete pussies!