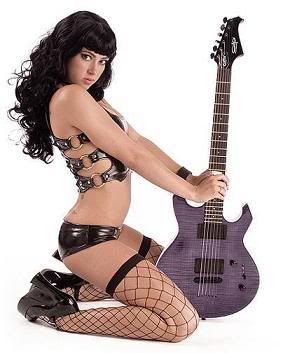 With college basketball getting underway this weekend, let Mass Hysteria be your source for preseason rankings, crazy predictions, and of course, awesome rock music. I ran down some local teams then got right into my top 25 in
Part 1 of the preview
, and let's keep it rolling with another installment of 10 teams:
20. Southern California
Another Pac 10 team coming at ya, and this conference is looking wide open in the early going. The loss of OJ Mayo is going to knock the Trojans back a bit, but Taj Gibson is still a beast in the middle, and top prospect DeMar DeRozan will give USC a real presence on the low block. Some think the loss of Mayo may actually help the Trojans in that they can work the ball around more rather than just having a trigger happy dude come down and fire up shots. I agree to an extent - Gibson will certainly get more touches and his numbers will improve like crazy. With him working the middle, I'm almost tempted to throw a little Aaliyah his way, maybe some Rock the Boat. But instead I'm gonna have to give the USC Trojans
Working Man by Rush
as their song. Neil Peart is a monster on the drums, especially on that track, and expect Gibson to have some monster blocked shots this year as he gets his work in for USC.... hehehehehe... Trojans.
19. Miami
Vince Wilfork is going to stomp me if I don't include the Hurricanes in my field of 25. And that's the thing about Miami basketball, their program gets forgotten because of football. And I'd have to say right now, their basketball program is better! Quick, no cheating, did Miami make it to the Big Dance last year? If you know that yes they did, they won a game and almost knocked off Texas, then props to you. But it seems like even though they ball in the ACC, all the campus love is on the gridiron and the students don't have any left for guys playing hoops. That's why their song has got to be
All Out of Love by Air Supply
. Maybe this year the fans and the media will have some love left over for a very dangerous Miami basketball team. And learn the name Jack McClinton - the 'Canes would be so lost without him.
18. Villanova
More Big East? You bet. Nova is coming off a year where they rolled to the Sweet 16 and this year they're going to be better. Point guard Scottie Reynolds is probably the best guard in the conference, and one of the best pure shooters in the land. Dude hits 3's, takes it to the basket, has a nasty mid-range game, is automatic from the line, and can just flat out take over a game if need be. The Wildcats snagged 22 wins last year but only went 9-9 in the Big East, with most of those losses coming on the road. I think that even with a very tough conference schedule, Reynolds and company will improve their conference record and quiet a lot of crowds on the road. That's why they're like
Hush by Deep Purple
. When Scottie buries a deep three pointer on the road, well...listen to the crowd. Hear that? ...Exactly.
17. Kansas
Surprised I didn't have the defending national champs higher? Well when you lose Mario Chalmers, Brandon Rush, Darrell Arthur, Russell Robinson, Darnell Jackson, and
Chaka Kahn
Sasha Kaun, you just might slip a little. They still have Sherron Collins and Cole Aldrich, but the rest of this team is young. Like, really crazy ridiculously young. True freshmen and Ju-Co transfers and dudes who were red-shirted last year...expect these guys to struggle early on in their schedule. But they're going to come together because even though they're young, they will get better with time. So I'm going to award them
Time is on My Side by The Rolling Stones
. Once this new rotation plays together a little bit and gets time to gel, Kansas is going to compete for a Big 12 title. Plus, the Kansas Jayhawk has worse posture than Keith Richards.
16. Marquette
The Golden Eagles are probably the most complete team so far in my rankings. They don't really have a stand-out star; I won't focus on nasty guard play or a bunch of glass-cleaning big men. They just have a well-balanced, battle-tested team that top-to-bottom can play with anyone in the country. New coach Buzz Williams has a deep bench he can rely on, and with a team returning their 3 best starters, Marquette is going to have a nice even flow to their offense this year. That's why I'm calling
Even Flow by Pearl Jam
the song for the Golden Eagles. However, if they change their team name to the Golden Showers I reserve the right to change their song to an R. Kelly tune.
15. Georgetown
Did I mention the Big East might have some decent teams in it this year? The Hoyas have to replace the loss Roy Hibbert and Jonathan Wallace, which is no small task. They do still have Jessie Sapp and DaJuan Summers, both of whom will be starting and expected to play an increased role. They'll be helped by Florida State transfer Julian Vaughn, who is immediately eligible, further proving that I will never understand the NCAA clearance rules. G-Town is going to try and blend last years starters, reserves, transfers, and a few true freshmen into a rotation that can remain amongst the top teams in the country. So one might say they need to
Come Together by the Beatles
. And if anyone is wondering what happened to John Lennon, I think we need to start accepting the possibility that Patrick Ewing ate him.
14. Memphis
No Derrick Rose, no Chris Douglas-Roberts, no problem. Well, that's not
exactly
true, I mean, Memphis won't win 38 games again this year. But when you can replace the #1 overall draft pick with the #1 high school prospect in the country, you're alright. And that's exactly what the Tigers did, bringing in Tyreke Evans to run the point and take the reigns of this high-powered offense. Memphis will also replace CDR with another true freshman prospect in Wesley Witherspoon. The Tigers still have big man Robert Dozier in the middle, but after him it will be the newcomer studs that will be relied upon for the rest of the scoring. With these fresh new faces, I can't think of a better song than
Young Turks by Rod Stewart
. Well, actually, I
can
think of a better song, but jeez, can't a blogger show Rod Stewart a little love? No?
13. Oklahoma
Anyone doing a fantasy college basketball league? HzMLS and I have done one in the past, and the prize was a bottle of Patron and a night of black-out debauchery for the winner. Anyway, if you're doing one and you can't land a certain Big Bird look-alike from Chapel Hill, may I suggest All-American stud Blake Griffin? The dude is all but engraved in as the #1 overall pick in the 2009 NBA Draft, and he is straight up filthy. Big body, strong, scores, rebounds, blocks shots, fights through traffic, absorbs contact - he is ready for the big time. Plus, he plays for Oklahoma and his name a Blake Griffin. YEEE-HAW! I bet his mom is named Mary Beth-Ellen Sue and his dad is named Cooter. So what better song than
Bad to the Bone by George Thorogood
? Good ol' George is as redneck as they come, and Blake Griffin is one bad-ass baller. Tell me, who do you love?
12. Texas
Here's another Big 12 team looking to replace a few lost stars from last season. Texas' main concern has to be replacing point guard DJ Augustin, who went to the NBA last year. However, with the throngs of new talent Texas bring in year after year, the loss of the Bob Cousy Award winner won't sting as bad as people think. They overcame the loss of LaMarcus Aldridge, they overcame the loss of TJ Ford, and they even IMPROVED the year after losing Kevin Durant! That's because Rick Barnes constantly has players waiting to come in and flood the rotation with on-point shooting a solid defense. So here we'll go with
Texas Flood by Stevie Ray Vaughan
. Too bad Stevie didn't live long enough to record his popular follow-up, Texas 2-3 Zone.
11. Gonzaga
At the end of last season, there is zero chance I would have put the Zags anywhere in my top 25, let alone 11. After all, their starting point guard and best player Jeremy Pargo was headed to the NBA draft and that would surely cripple the Bulldogs worse than Joe Swanson. But then...a Gonzaga miracle. Like a Cinderella upset win or Adam Morrison getting a haircut, it was too good to be true. Pargo decided to skip the draft and return for his senior season. That is why the song for Gonzaga is
Welcome Back by John Sebastian
. Pargo puts the Zags a Lovin' Spoonful closer to a Final Four appearance.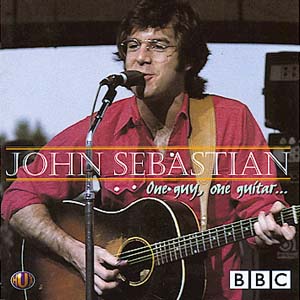 Part 3 of 3 coming on Friday... the suspense is killing me!!