So if we here at MH had told you at the beginning of the season that the Tampa Bay Rays (THE RAYS!!!) would make it to the ALCS, you probably would have removed us from your Google reader and wrote us off as nut jobs. It's easy to say this in hindsight, but I was on board with this team being a threat pretty early, and I think they're one of the best teams in baseball right now. This is going to be no small feat for the Sox. So here's Part 1 of my preview, it's going to be very similar to
the last one
. Let's get it started. Today - the offense:
CATCHER


Jason Varitek vs. Dioner Navarro
Talk about two guys heading in opposite directions. Navarro posted an OPS+ almost 20 points higher than his career average this year, and 32 points higher than last year. Everyone (read: I) was expecting him to trend downward after his All-Star first half, but it never happened. Meanwhile, Jason Varitek has aged 10 years in 5 months.
Edge: RAYS
FIRST BASE


Kevin Youkilis vs. Carlos Peña
I bet Theo Epstien analyzed this matchup a tad at the end of 2006, no? These two are very similar players - good OBP guys who can rake, hit for power, and play some defense. Their peripherals were almost identical across the board in 08, even though Youk put up the best season of his career and Peña had a pretty substantial fall-off from his career year in 07. Bonus points to Peña for being from Haverill (also the birthplace of Rob Zombie). As long as Youk doesn't take Yom Kippur off, I think this one's a wash.
Edge: EVEN
SECOND BASE


Dustin Pedroia vs. Akinori Iwamura
When I went down to Tampa in July last year to catch a few Sox/Devil Rays games (yes, they were Devil Rays back then...how soon we forget), I could not believe how big of a fan favorite Aki was. Maybe because they had no other good players at the time. I know he's only played two seasons, but Iwamura is the absolute definition of "average." Meanwhile, even though he had a rough go of it in the ALDS, Dustin Pedroia is the best second baseman in baseball history, the greatest athlete alive, and could beat Jesus himself in an arm wrestling match.
Edge: RED SOX
THIRD BASE


Jed Lowrie vs. Evan Longoria
FMRA, I'll assume you bypassed my first few position previews and just skipped to this one with no intention of reading the rest. Lowrie has tailed off a bit since starting smoking hot, but who can say how much his big game-winning walk-off hit will carry over to this series? Meanwhile, Longoria is a beast. An absolute beast. Two home runs in his first two playoff at bats
on the first two pitches he sees
? HOTT!
Edge: RAYS
SHORTSTOP


Alex Cora vs. Jason Bartlett
Here's what everyone needs to do ASAP. Rip on HzMLS (hazelmaeslandingstrip@gmail.com) for going apeshit in April of last year, clammoring that the Sox should be starting Cora at 2B instead of the struggling Pedroia. Aaaaaand, go.
Edge: RAYS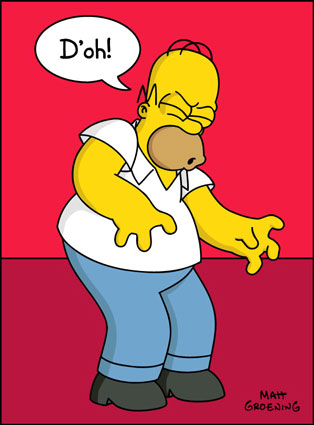 LEFT FIELD


Jason Bay vs. Carl Crawford
It's so hard to compare these two - talk about two different styles. Although, in fairness, I would classify them both as 5-tool players. Well, when all else fails, I look at geeky stats in my mom's basement. Bay had an OPS+ of 133 this year, Crawford's was at 91. If you build in his steal success rate, it makes this much closer, but I'm still going to have to give the nod to Canadian Not-Manny.
Edge: RED SOX
CENTER FIELD


Jacoby Ellsbury vs. B.J. Upton
Two up-and-coming stars right here, although I think both are playing right around what we can expect for the next few years. And right now, Upton is better. Dude has an OPS+ of around 120 in the past two years combined. Ellsbury's speed and defense edge this a bit closer, but even though Upton has a few "what the fuck?" moments in the field, his D ain't bad either.
Edge: RAYS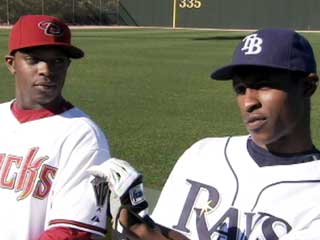 RIGHT FIELD


J.D. Drew vs. Rocco Baldelli
RHODE ISLAND POWER!!! As a RI native, I can tell you that we don't have much to boast about when it comes to famous people from our state. There's Brad Faxon, the Farrelly brothers, um...Peter Griffin? So when a guy like Baldelli makes it big, the local papers run with it and I have to try to cash in on it as many times as possible. Did you know my buddy from high school struck him out in a game once? Anyway, me and my Baldelli jersey (not kidding) are still going with Drew here. Clearly both guys are not healthy, but even so, Drew is just an all-around better player.
Edge: RED SOX
DESIGNATED HITTER


David Ortiz vs. Cliff Floyd
I made it sound like Ortiz was such an obvious pick in my last preview, but clearly we're not dealing with the Ortiz of old anymore. That wrist really seems to be bugging him, and if people are waiting for the best-DH-in-baseball force-to-be-reckoned-with-in-the-post-season Mr. Clutch/Senor October to show up, well...keep waiting. That being said, Cliff Floyd had a pretty decent year in limited playing time with the Rays. You may see Baldelli at DH as well, with Gabe Gross playing right. I'm still going with the large father though.
Edge: RED SOX
Part 2 of this coming tomorrow, looking at the benches, the coaches, and the pitching. What say the masses?