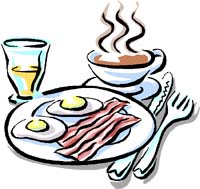 If you remember back to
my first piece
here at Mass Hysteria, I admitted that I do not know much about hockey. Not that I don't care about hockey or find it fun to watch, I just don't follow it as closely as, say, baseball, football, basketball, golf, billiards, the World Series of Poker, Lindsay Lohan, John Cafferty and the Beaver Brown Band, or fencing. But I do know awesome when I see it. And this:
IS AWESOME.
Last night, as I was flipping back and forth between the Bruins, the 2008 BET Hip-Hop Awards (not kidding), the World Series, and The Office, I thought about what
Stanley Cup of Chowder
said in our comments yesterday. About how sports is difficult to watch without a rooting interest. And I couldn't agree more. That's why ESPN.com's new fantasy game, The Streak, is possibly the most addicting this ever. Here's how it works: they give you a list of scenarios coming up for today in sports. Example: who will win tonight, the Rays or Phillies? Some are more complex, such as who will have more total bases, Howard or Longoria? Basically, you pick a scenario, lock in your guess, and try to build a streak of consecutive correct answers. Granted, I'm not as much into gambling as...umm...
others
...but it at least gives people a rooting interest in certain games. For instance, I picked the NJ Devils to win the other night and the first thing I did was rifle through my TiVo guide to see if that game was on. I'm not one for promoting the four-letter, but I think everyone should check this out. If you're already playing, what is your longest streak? Mine sits at three, but I've only been at this for about a week and a half.
Much more to come today in the Hysteria, including a Patriots preview, fantasy football, salsa, sex, and a few other surprises. IT'S FRIDAY!