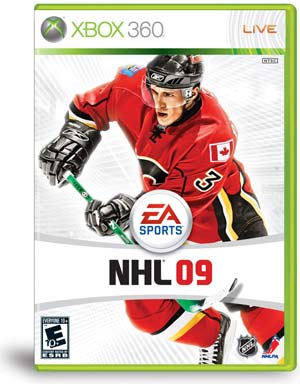 Bruins v. Flames, 9:00 pm.
The Bruins head to Calgary for the final game of this road trip to face bad-ass netminder Miikka Kiprusoff and pretty-boy/lover of
Sean Avery's sloppy seconds
Dion Phaneuf. No word yet on whether the Red Mile and its infamous bare-tittied ladies will be out celebrating if the Flames win tonight. Shirts off for Kiprusoff, gals! There's a loonie in it for ya.
It's too early in the season to start flipping out about division standings, but it's worth noting that a win tonight will bring us into a tie for first place with
Montreal
Buffalo. So, like, yay for that.
Frivolous wager of the night:
Jack Edwards' gleeful shout of "AHHH, SUPERMAN!" during a more spectacular Tim Thomas save against Edmonton the other night has already garnered some notoriety. With Thomas in the net again tonight, here are the odds on what Edwards could be yelling:
"Ahhh, Batman!" 50:1
"Ahhh,
Bananaman
!" 200:1
"Ahhhhhhhhhndy!" 20:1
"Ahhh, stick a fork in it!" 5:1
"Ahhh [quote from abolitionist hymn and/or poem]!" 100:1
"Ahhh, I think I'm having a heart attack!" 2:1
Serious prediction of the night:
There are two players on the ice tonight who are on fire (HAHA GET IT) right now: Flames captain Jarome Iginla, and Bruins goalie Tim Thomas. It'll come down to defensive pressure on Iginla, who's already had 2 6-shot games this season, to keep him from wearing out Thomas. That said, the Flames have gotten their asses kicked twice by the Canucks (one 1-6 loss, one 0-6 shutout... what the fuck is Kiprusoff doing with himself?!) and I say we beat 'em, 4-2.