This week our guest poster is Pepster
As we all know, fantasy football is about the only fantasy that most of us have in our lives right now, well, besides FMRA's fantasy about every living ballplayer save Julio Lugo, Smurphette's fantasy about Notre Dame possibly being good in the next decade, Rocco's fantasy about FMRA and Smurphette, GHABB,Y!'s (God that is some messed up punctuation) fantasies about Tim Tebow, HMLS's fantasies about Matt Ryan, and well, my fantasy about anyone actually reading my stuff. OK, OK, so maybe we do have fantasies other than football, but we all know which is the most important.
Fat Drunk and Stupid v. Plaschke eats penis
A matchup that seeming favors the lower ranked team, Plaschke, since he has nobody of consequence on a bye week, while Fat Drunk and Stupid has to start the immortal Kyle Orton instead of Eli Manning. But enough about the game, this match pits the best looking male of the league FD&S, against Adam G., who was a founding member of the band The Three Adams before being booted out for trying to sleep with the other two members of the band, Adam Yauch and Adam Horovitz. They replaced him with Michael Diamond, changed the band's name and the rest was history. Still aching from his dismissal, Adam G. has sworn revenge on all in his path. Since that hasn't been successful, he will have to rely on beating me this week in fantasy football.
Osi HumanUrine v. FutureMrWilla Ford
On paper, FutureMrWillaFord should win, except that he has to rely upon Brett Favre and LaDainian Tomlinson, two players that have been very UN reliable this year. At least Osi has the immortal Trent Edwards and Chansi Stuckey on his team. Really? Chansi Stuckey? Really? SmartyBarrett, did you meet Chansi at a rest stop and he was sooooo good that you promised he would be in all of your fantasies? For that reason alone you should lose. Meanwhile, "Woe is me I never win fantasy leagues" Rocco went and signed U-God from the Wu Tan Clang to be his "Co"-Manager. What exactly is he managing, your thriving rap career in Buffalo? Oh, never mind, that's O-Dogg. I think that Rocco and Orlando Hudson should have to divide their record in half. FutureMrWillaFord to win.
Fightin' Amalies v. The Wild Card
Another supposed rout on paper, as The Wild Card has to sit Joseph Addai and Calvin Johnson due to bye weeks and the Fightin'Amalies have to sit, well just New England's defense, which we saw last week is nobody of consequence. The Fightin' Amalies rely heavily on Carson Palmer, who always torches Cleveland, and Adrian Peterson, who this week runs against Tennessee's defense. You better hope that Reggie Williams and Antwaaaaaaaan Randel El show up this week, or else The Wild Card will score an upset. (Pretty much what most of this league is hoping for in the AL playoffs, right?) By the way, I had to have one game with strictly football analysis, and for some reason, this is it. The Wild Card to go 4-0.
Hangin With Mr Dungy v. Norfolk & Way
On paper, this matchup is awful. Just awful, and it features two of the three lowest scoring teams in the league. This might be the first completely double digit scoring game of the year. There is no way that I am going to waste my time by analyzing this game between Thugnificent and flubby, so personal attacks it is. Thugnificent? I guess Gangstalicious and Macktastic were both taken. Personally, if I were to take the name of a fictional rapper, I would at least make sure that it was voiced by, well, an actual rapper. Flubby is 0-3 and has the lowest scoring team in the league, which must mean that he is better at analyzing and writing about football for one of the web's most read football sites than he is at actual fantasy football. That isn't a big deal. At least you are funny. No, that's Drew. At least you have a knack for taking an incredibly bad subject and putting a humorous hue to it. Nope, that's Punter. Gambling tips? That's UM. Unusual breakdown of games? Ape. Military tips? Caveman. What exactly is it you do? Even though I am just jealous since I have only 4 readers of my site doesn't mean that the question is not valid.

RubberFistingMitten v. CockflashLisaOlson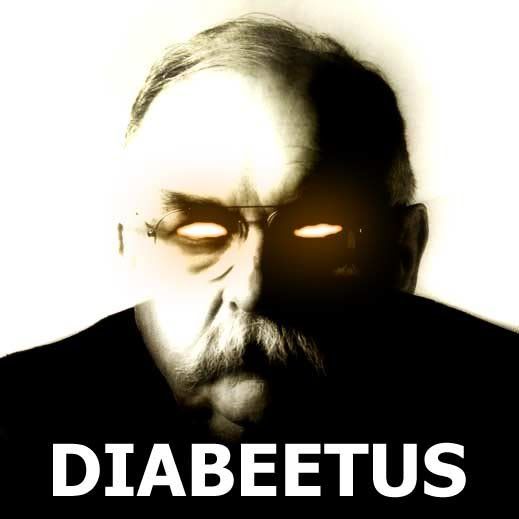 RubberFistingMitten is trying to become the only fantasy league team in history to post a .500 record without any running backs or receivers. For her sake, I hope that Jay Cutler can keep his sugar level, well, level, against Kansas City, where he has the possibility of scoring 421 points this week. Unfortunately, this is not a joke. Zeke Mowatt, meanwhile, has a steady array of players that will help him beat FMRA, for which she usually charges double and is a service that GHABB,Y! usually reserves payment for Tim Tebow. GHABB,Y!, however, is much too old for Tebow, who prefers his clients much younger and Filipino.
EAT SEVENTEEN BEERS v. Peytons Infected Sac
Now this game should be a barn burner as yahoo's projections have the game finishing 122-121. Doctorcato33 loses nothing in his bye week as Plexiglass would have been suspended for this game and Phillip Rivers is outperforming Peyton anyway. Kevin professes his fondness for rapists by starting Jerramy Stevens at TE. As the Bucs are playing Green Bay perhaps Stevens can show former TE Mark Chmura around Tampa. I hear you can be 18 to work at Mons Venus and 2001 Space Odyssey now. I mean, that is what I hear. I pick Eat Seventeen Beers. Why? I don't really know. Not thinking about football anymore.
My Little Ponies v. LessThanJakeDelhomme
Another close battle on paper, as Smurphette has to sit Randy Moss and Marvin Harrison due to bye weeks, and Dallas Clark due to sand in his vagina. Oh, never mind, wrong injury report, he also has a bye. At least her homer picks are not coming back to haunt her. Grimey has to love the RB platoon systems in Dallas and Denver as Mike Shanahan is taking away all of Selvin Young's points. Also, as a former Bears fan I can honestly tell you, beware of Brian Griese. He will do great for a few games, and then utterly and viciously stab you in the heart. Probably on purpose. Not that I am bitter or anything. But at least you don't have Phil Dawson on your team. And Smurphette, don't think that just because FMRA gets all of the attention because of her excessive flirtation, that you are immune. We know that you are the Mary Ann to her Ginger. For crying out loud, you call yourself Smurphette, who was the only female in a whole village of males. We all know what happened in Smurf Village. Someone had to keep all of the male smurfs happy. Any coincidence that you chose that moniker? I think not. Not that I judge. In fact, if my (wildly bald) assertions are accurate, I would stand up and applaud. Anyway, I again lost my train of though. Oh yeah, football. My Little Ponies to win.
Thanks everyone for letting me guest post, and happy football watching. I myself have narrowed by Sunday festivities to three bars, one for the early games, one for the late afternoon games, and one where I will drink a shot of Jack for each sack Orton takes at the hands of Philly. That may sound great, but as a bourbon man, I despise Jack. I will also be hoping that the bar's football specials don't break me this week. After all, I did bank at WaMu.