EAT SEVENTEEN BEERS vs. My Little Ponies – Buoyed by 97 (yes, you read that right, FMRA's scoring system gives more bonuses than the teacher at Bookwormbitches.com) points from Michael Turner, Smurphette's My Little Ponies lead the league in points and estrogen. However, her weaknesses of Silky Garrard (minus three starting linemen) and Marvin Harrison (minus one antique revolver) could leave the door open for Starting Aces' all-caps squad which…wait…he's seriously starting Ricky Williams, and not even as a joke? Expect more Pony-inflicted death than my sixth birthday party.
RubberFistingMitten vs. LessThanJakeDelhomme – It's the battle of two winless teams here, as FMRA's squad battles the Fightin' Grimeys. FMRA's third-round Chargers defense is already on pace to be the worst decision since the introduction of Stefan Urquell, while Grimey's team has Dakota Fanning-esque upside. Expect FMRA to have something else to whine about on Monday morning, and I for one hope that this loss does not coincide with her period. If it does, Hurricane Ike won't have shit on FMRA's wrath.
Norfolk & Way vs. FutureMrsWillaFord – Guest Celebrity league member Flubby got off to a torrid start last week, scoring 87 whole points, only 117 less than the league leader. Good thing he doesn't write for a football site or anythi…wait, nevermind. His strategy of relying on quarterbacks with no wideouts (Hasselbeck) or running backs with no offensive line (Steven Jackson), should prove well against Rocco's 0-1 squad. Meanwhile, my team beat Rocco's FutureMrsWillaFord entry like Robin Givens circa 1988. Still, FutureMrsWillaFord through the painkilling powers of Grampa Vicodin should pull this one out.
OsiHumanUrine vs. Kaczur's Pill Surplus – Smarty Barrett wins the official "That Guy" award for starting Matt Cassell this week on his OsiHumanUrine squad. Luckily, he's got total non-bust running backs like Larry Johnson and Reggie Bush to carry the load. Yeah, he's fucked. Meanwhile the 1-0 Kaczur's Pill Surplus squad, while starting no wide receiver younger than 48 years of age, should ride the sexy haunches of Drew Brees and Moderately Quick Willie Parker for the win. No homo.
Hangin With Mr. Dungy vs. Peytons Infected Sac – Shhh, nobody tell Hangin With Mr. Dungy that Marques Colston is out for 6 weeks with a thumb injury. Even without Colston however, this is a relatively solid squad, provided that Roethlisberger doesn't die on the way to the stadium. Which, actually, would be awesome. Blow me Yinzers! Peytons Infected Sac should put up a strong fight in what should be the closest contest of the week, guided by Marion Barber, Plaxico Burress, DeSean Jackson and the world's second most athletic diabetic, Jay Cutler. Obviously I would obviously be the first, given that I won the Danvers National Little League Hit Run & Throw Contest three years in a row.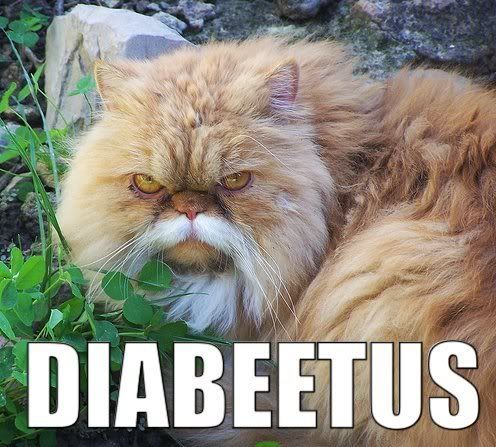 Cockflash Lisa Olson vs. Fat Drunk and Stupid – Ahh, Pepster. You seem like a good chap. You leave occasionally funny comments on our wonderful blog. You hit on FMRA less than Rocco. Your team even meets Affirmative Action standards with an Asian receiver (Hines Wald's smirre), a white tight end (Shockey) and a retarded quarterback (Unga-Munga Jerry's Kid Manning). Unfortunately, your United Colors of Benneton shall meet its doom this week against the all knowing, all powerful, Cockflash Lisa Olson, helmed by "Every female's top tourist destination, and the man who's crotch is truly the happiest place on earth, the man who makes Minnie Mouse's panties wet, and the man who just last night helped Daisy Duck fulfill her dream, as she took one for the team, and I made her squeal and scream, as I filled her full of cream, it is I, the bacon in her eggs, the man for whom she begs, and the face between her legs, the quintissential and original studmuffin" GHABB,Y.
Seriously though my team, nay, my TOUR DE FORCE, has a sound battle plan. First, we fatten you up with the contents of Brandon Marshall's McDonald's bag. Mmm, doesn't that taste good? Then we lightly slap you in the face with Tony Romo's lucky penis, to wake you up a bit. Jerricho Cotchery and Derrick Mason then run past you to serve as a distraction when BOOM, you're hit with Marshawn Lynch's SUV. Game. Fucking. Over. If God decides to breathe mercy into Pepster's effort, the score may be within 80 points, but given His anger at Sarah Palin using His name in vain, I doubt it. Cockflash Lisa Olson 274, Fat Drunk and Stupid 12.

Plaschke eats penis vs. Fightin Amalies – In our feature matchup of the week, the first inter-Mass Hysteria battle takes place between HMLS's subtly-named squad and APNDR's ode to Amalie Benjamin's horse face. Seriously, Sarah Jessica Parker called and she wants her bone structure back. And her oats. And hay. The fightin penis eaters feature "Big Baby Jesus" Warner, "Big Baby Davis" Lendale White and "Big Baby Stabbywrists" Terrell Owens, so that should go well. APNDR counters with Adrian Peterson and…not much else. Unfortunately for APNDR, it's not 2004, so Carson Palmer is no longer a viable fantasy quarterback option. At least Palmer qualifies as a "has been," while Reggie Williams and D.J. Hackett are "never weres." I predict the score of this Special Olympic battle to be 0-0. I'll leave you all with a few words of (sad) trash talk:
APNDR: I will torch him like Koko B. Ware's parrot.
HMLS: I am going to leave his team as disfigured as Amalie's teeth.
It's been broughten, y'all.