If baseball be the food of love, play on!
I've done this
before
...
twice
. Some of you liked it. Some of you didn't. Some of you called me a pretentious asshole. But hey! That's what makes a horse race. Or a playoffs race, I guess. Just call it IAMBIC PEN-TOBER.
Philadelphia Phillies vs. Milwaukee Brewers
Alas, poor New York Mets! I knew them well,
But this is not the year for them. The Phils
Have striven long and hard to toll the bell
Of Eastern victory. Now, from the hills
Of chill Milwaukee comes the Brewers team
As Wild Card contenders, on the back
Of brave Sabathia. And did it seem
But 3 weeks past the Brewers' hopes were black
And held no playoffs berth in store? Indeed,
The Phillies' outlook also seemed but bleak.
But here they stand! Fair Fortune's dim to read.
And so we have a fine match-up this week
Of two NL contenders at their best.
Let's hope CC can pitch on 2 days' rest!
Chicago Cubs vs. Los Angeles Dodgers
Ah, fair Chicago. Decades have you sought
To shed your curse, and claim the shining prize,
But, lo, the Dodgers, with Ramirez bought
Have likewise baseball's banner in their eyes.
The lauded efforts from Chicago's pen--
Zambrano, Dempster, Harden, even more--
Have made them a prodigious team of men.
Yet Manny, whose October feats of yore
Have made him legend, for the Dodgers plays.
What's more, Joe Torre's savvy playoffs mind
Will help the Dodgers shine these next few days.
Can Lou Piniella's team respond in kind?
Chicago! Will you meet your destiny?
Or must we all a Freeway Series see?
Tampa Bay Rays vs. [Winner, Chicago White Sox vs. Minnesota Twins]
But soft! A mystery doth yet await:
Shall Minnesota or Chicago win
The final berth among this storied eight?
Young Justin, he, a strapping first-base Twin
Shall with his bat a mighty effort make.
The fearsome South Side White Sox, though, have Danks,
Who'll boldly vie this victory to take.
For such suspense, indeed, I must give thanks,
As boring as the Central yet has been.
And who awaits? The once-pathetic Rays,
Who've turned their fortunes in a way not seen
Once in their hist'ry. Now, the long fall days
Of playoffs baseball summon them. Alas!
That only one of these three teams may pass.
Los Angeles Angels of Anaheim vs. Boston Red Sox
Now come we to the fairest team of all:
The Boston Red Sox, who, with colors true
Hold high the Series banner from last fall.
And yet, the Fates conspire to undo
Their victory. Josh Beckett lies in wait,
Until Game 3 his blazing arm to bring.
'Til then, Jon Lester, mighty in '08
Shall strive to make his famous curveball sing.
To face them in Los Angeles will stand
The Angels, who, by dint of flawless play
Have earned the strongest record in the land.
One hundred wins! Will they yet have their day
And win the Series? Ah, the games will show
Who's loser, and who to the next may go.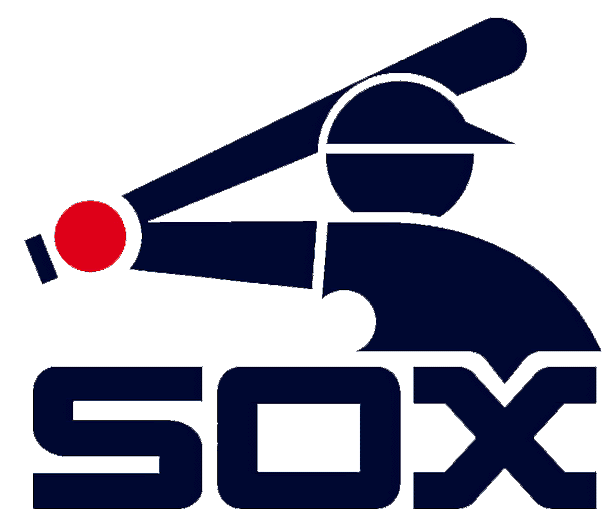 Your WHITE SOX WIN THE CENTRAL update:
The White Sox win the Central! Thus, today,
They'll up in arms against the strapping boys
From down in long-forgotten Tampa Bay.
The winner of this 5-game set enjoys
The chance to vie for glory in the next.
As Javier Vazquez, backed by Thome's bat
Will seek to add his name unto the text
Of playoffs lore. 'Twill be a battle at
The Trop in Tampa. James Shield, too, shall pitch
And fight to keep the erstwhile Devil Rays
In fierce contention for this series, which
Begins on Thursday. Hark: in but eight days
We'll have a pennant match! Indeed, it seems
To be a worthy match in these two teams.