Finally… Sh!tShow… HAS COME BACK… to MASS HYSTERIA.

Well, kinda.

Future leaders of the free world, you may not recognize me, for I have been gone for far too long. But it is I, your favorite compulsive gambling, hard drinking, zombie loving Boston sports fan Sh!tShow, humbly returning to.. well, to let you know I'm alive, for starters.

Gents and Ladies, It has been quite an interesting four months for yours truly. Four months ago, I had a shitty desk job in a downtrodden office, my head uncomfortably resting on a glass ceiling, with absolutely no hope of escape. Today… well, today I am back at a desk. Of course, I'm three thousand miles away working for my favorite television show, but it's still a desk. With lamps and everything!
To recap: I quit my job to work on "The Surrogates," a Bruce Willis movie filming in Boston. I worked 12-16 hour days in the heat or rain, got to meet an insane amount of unbelievable people, and basically had no time to do anything but sleep or gamble. It was the best two months… well, ever. As that finished up, I was called by a dear friend of mine, who gave me a bit of information: a job was opening up for your favorite show, I can get you an interview, it starts in two weeks. So, I bought a round trip ticket. What the hell, right? I knew I wasn't gonna get the job. I figured I'd fly to LA, hang out with some friends, meet the producers and writers of my favorite show, and fly back home with a great story. It was gonna be a great couple of days. So I went. I had fun. I interviewed.

I got the job.

It started the following day.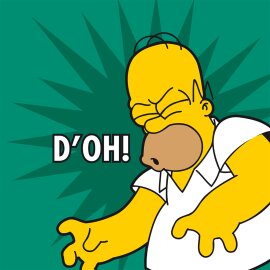 So, I was in. I had my brother drive my car across the country (paying for a few nights in Vegas for him for the trouble), and have been sleeping on my buddy's couch until I find a place.

Anyway, I'm still alive. I didn't drive off the Zakim, my liver didn't fail, and my bookie didn't catch me… yet. I live in Hollywood, and can't wait to bore you all with my LA stories. I was in the fifth row at Manny's first game (my boss gets PIMP seats). I am already running the office football pool. And to top it off, I've seen Bill Simmons. Regrettably, I won't be able to write as regularly as I once did. But I will try to give updates from the West Side from time to time. I miss Boston, and everyone in it, terribly.

Until then, go Sox, and, what the hell, for old times…