The push for the pennant continues this weekend as the Sox head back to Fenway Park with a roster consisting almost entirely of PawSox players and Mark Kotsay. futuremrsrickankiel previews the series.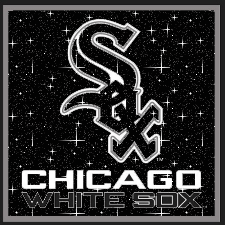 Red Sox v. White Sox.
A quick glance at the AL Central-leading Chisox'
website
reveals that their official chase-for-the-pennant slogan is "SHARE THE PASSION. SHOW THE SWAGGER." Um, whatever THAT means. Sounds like a recipe for some serious fisticuffs on the South Side, if you ask me. But, I guess that's why I'm not a dipshit who works for MLB.com. We're very evenly matched against Chicago, honestly, which makes me sad because Chicago is kind of crappy. Hopefully, though, this weekend will be an opportunity to gain some ground on the (goddamn) Rays so we can just win the division already and stop dicking around in the wildcard standings. One thing these Sox clearly know how to do is win at home, so welcome back to Fenway, boys! Onto the match-ups:
Friday, 6:05 pm.
Yawnable but competent righty Javier Vazquez (10-11, 4.37) against Daisuke Matsuzaka (15-2, 2.98), who looked -- wait, what's the opposite of good? That. -- in his last start. The Red Sox have hit pretty well against Vazquez in the past and Matsuzaka went 8 innings in his last start against the White Sox, so the outlook for tonight's game is good.
Saturday, 7:05 pm.
With Beckett out of the lineup until who knows when, Boston will send righty
David Pauley
(0-0, 10.38) to the mound. Don't let that horrendous-looking line fool you; Pauley's a more-than-capable pitcher who's yet to settle into his major-league groove. He looked excellent at the Fenway Futures game, and while he'll never be a shut-down pitcher, he works efficiently and has greatly improved his control this year. He'll face Mark Buehrle (11-10, 3.86). MY GOD THE WHITE SOX ARE SO BORING.
Sunday, 1:35 pm.
Tim Wakefield (8-8, 3.73) will do that knuckle-balling thing he does against Gavin Floyd (14-6, 3.70). BOO I WANTED JOHN DANKS. Here he is, because it's my blog and I can do what I want.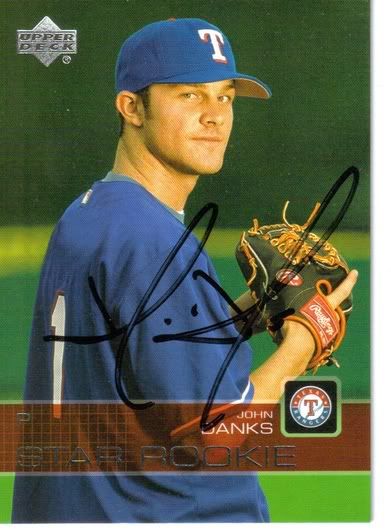 But wait! There's more!

Heaven be praised for the return of NCAA football this weekend. HMLS is your one-stop shop for all things BC Eagles-related:
Boston College vs. Kent State at Cleveland Browns Stadium, 7:30pm.
If you are part of the 0.2% of Massachusetts that actually cares about college football (
GHABY gives 25 great
reasons why you should
), and specifically BC, this is a huge weekend. Not because of our opponent (we should have no problem massacring a defenseless Kent State), but because this is the first game of the year! Don't get too excited though. If you don't have ESPNU (I certainly don't) you can't watch the game! WOOOOOHOOOO. Anyway, there are big changes for BC coming into this season: a new starting QB in Chris Crane, a new running back in the very quick Josh Haden, and a lot of other new faces on the offensive line. Expectations seem low for the Eagles... no one is expecting much out of them this year. To be honest, I think they are going to be good this year. Call it blatant homerism or just stupidity, but I think they will crack the Top 25 and make it to another shitty bowl again.
No matter how much I fellate this team, their weaknesses are pretty apparent. Crane has only started two games since being at the Heights, and the ACC is very good this year. What better way to start off a season, though, then getting to beat on a team that is immensely inferior to you? Kent State spent most of last season getting slaughtered by their opponents... it was as if the had no weapons and the other team had rifles. Ok, enough of the Kent State jokes... they are a little tacky (but would you expect anything less here at MH?).
The real strength that BC will be working with is their defense. The front line of Ron Brace and BJ Rajii will not only be enormous, weighing in at close to 700 pounds, but should give the D a strong force against the run and pass. 35-year-old senior Brian Toal will return for his final season at the Heights, and again will add great leadership to the younger linebackers and run over opposing D's as the teams FB on the goal line. One quick request: BRIAN TOAL CAN U STAY HEALTHY PLZ? K! THNX. If BC is going to win games this year, it's going to have to be with their defense; the offense has looked shaky in camp and will crumble even more against good D's like Wake Forest, the U, and Clemson. I love out-of-conference games... this year BC gets URI, Central Florida and Kent State. Three easy wins against teams that have no chance against a D1 school. BC will shoot and stomp all over the Hippies of Kent State and pull off an easy win, 21-6.
That's all for the weekend, folks! Everybody enjoy your Labor Day, and remember: if they texted you first, it's not stalking.