Football season is almost upon us. As the summer continues to unwind, we at Mass Hysteria will be previewing the divisions in the NFL to prepare you for what will inevitably take over your life for the next five months. So grab your Doritos, drink a few cold ones, ignore your loved ones and enjoy. You can read past previews here: NFC West, NFC South, NFC East, NFC North
Why the San Diego Chargers will win the AFC West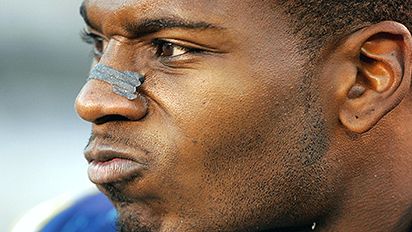 Ladainian Tomlinson, when healthy, is the best running back in the game, year in and year out. Too bad he got hurt last year against the Pats, although it was fun watching him cry on the sidelines. Antonio Gates is a behemoth at TE, and this year will be a challenge for anyone to cover. The defense is pretty good too. According to FMRA, using some sort of zany statistical analysis she determined that the Bolts have the best defense in the NFL.
Why the San Diego Chargers will not win the AFC West


I am not sold on this team's passing game. Philip "Marmalard" Rivers was all over the place last year: strong games against garbage defenses (Oak, Denver & Detroit), but struggled mightily against the good teams (NE, TEN & JAX). If something happens to LT, or if he is actually contained by a defense, Rivers has not shown that he can lead a team. Chris Chambers and Vincent Jackson are both vanilla receivers who are decent #2's but can hardly take over a game. Getting back to the Bolts D, Shawne Merriman's health is a HUGE concern, and with him out their defense will look drastically different. Looks like he could really use some HGH right about now.
Why the Kansas City Chiefs will win the AFC West


KC finally has some semblance of a passing game after years of Elvis Grbac, Steve Bono, Trent Green, and Damon Huard. Not to say that Brodie Croyle will be much better, but he has three excellent targets in Dwayne Bowe, Tony Gonzalez and hopefully a healthy Larry Johnson. Johnson, who was out most of '07, needs to step up and be the dominant RB he claims to be, and with Brandon Albert added on the O-line he should have no excuses. The pass defense will be much improved from last year with the additions of Glen Dorsey and Brandon Flowers.
Why the Kansas City Chiefs will not win the AFC West


Ok in all seriousness, Brodie Croyle is not going to win you a division. I tried to make it sound reasonable before, but please, he is one of the bottom three starting QB's in the league. You watch him out there and say to yourself, "Seriously, Herm Edwards, is Croyle the best you can do? You want to put your season in his hands?" His supporting cast is laughable: Devard Darling? Jeff Webb? William Franklin? WHO THE FUCK ARE THESE GUYS???? The Chiefs' offense is one injury away from completely collapsing. The run defense was terrible last year, ranking 28th, and there are still plenty of holes in on the D-Line. This team might improve, but it's more likely that they will completely blow and finish in last place.
Why the Oakland Raiders will win the AFC West


JaMarcus Russell now has a year under his belt, starting four of the last games and coming out of training camp the clear starter this year. He has a legitimate number one wide receiver, who, if he isn't busy screwing up, could be a great target for a young developing QB. Prepare for the Adrian Peterson comparisons all year as Darren McFadden will help what was a huge weakness for the Raiders. The Raiders also have a ridiculously easy schedule, which should set them for a few easy wins. Al Davis, deep in his crypt, will be salivating at his team.
Why the Oakland Raiders will win not the AFC West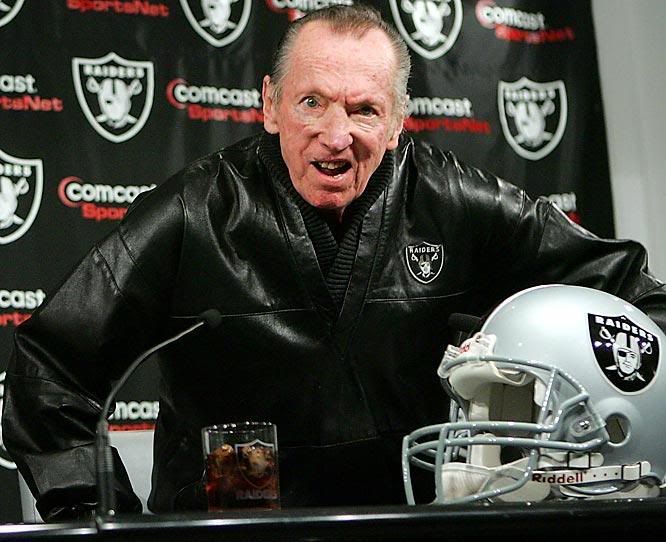 Like the Chiefs, this team is very young and will probably stumble against teams like New England and the Chargers. Javon Walker already has been called lazy by his coach and is a destructive clubhouse goon. The defense was terrible last year, and many experts think they will improve with D'Angelo Hall, who got stupidly overpaid. I say that the Raiders D was ranked 26th in points allowed and will still allow a buttload of points this year. I really want to see this team fail, I hate Al Davis and I hate their fucking fan base. Thanks for Randy Moss, retards.
Why the Denver Broncos will win the AFC West


Jay Cutler, aka Philip Rivers Redux, will be looking to have a breakout year and become the elite QB every talking head claims he will become. After Brandon Marshall comes back from his suspension for a DUI, he will be a dominant force on the Broncos offense. Marshall is a stellar human being as well, who in just a quarter of a century punched a cop, beat up his girlfriend, beat up his wife (police have been to his home 11 times for various complaints), and was present when Darrent Williams was murdered. Selvin Young will try to be the next RB to reap success in Mike Shanahan's system that made even Tatum Bell look good.
Why the Denver Broncos will not win the AFC West
The Broncos offense will have to play without Brandon Marshall for three games (two if he is a good boy and goes to counseling) two of those games being against San Diego and New Orleans. Without Marshall the team's offense could struggle and they could lose two important games immediately. Again, like Marmlard, I am not sold on Cutler just yet; he is inconsistent and erratic. The defense was very bad last year, and they did very little to improve it, waiting until the 5th round to draft a defensive lineman.
HMLS's Pick to win the AFC West
: The San Diego Chargers. They will walk away with this division against three teams that are going to all be very bad this year. I love watching the Chargers lose, nothing beats LT crying and Marmalard going apeshit but the lack of talent in this division should not be much of a problem.
APNDR's Pick to Win the AFC West
: Oh sure, everyone wants to pick the Chargers. "But they have the best talent, Pimp," you say. "Their defense is so good that it's worth a 3rd round pick in a fantasy draft," you say. "Boo hoo hoo, those mean men are mocking our roided-up defensive guy's dance that he does after every fucking play," you say (if you're LDT). But I say -- nay. Nay indeed. This is the year that Norv! finally puts his stamp on the Chargers. Which means that they'll be okay, but not great, and lose the division by one game to...
The Denver Broncos.
Because the Queefs and the Ex-Cons By The Bay aren't that good, so Denver has to be the one to edge out the soon-to-be-underachieving Chargers. Besides, have you
seen
Marmalard throw a football? For fuck's sake,
I
throw a tighter spiral than he does...
Also, I would not put a single dime on this prediction coming true. This division bites.
futuremrsrickankiel's Pick to Win the AFC West:
I mean. I actually
watch
football rather than merely complaining about it. So I'm going to be lame and pick the
Chargers
. It's like the equivalent of going to a Thai restaurant and getting pad thai: yeah, it's totally boring and predictable, but nothing else on the menu looks appetizing. That analogy sucked, sure, but so does the fucking AFC West. Sue me. I'm so happy we get to play this division this year I could do a little dance.