I'm sorry -- I can't generate any level of excitement or interest in this Sox/Orioles series. It's got all the drama of preseason football for me. So I'll tell you that Fatty McFatpants von Tubby won another start for the Sox -- number 150 in his career -- despite getting whacked in the hand by a bouncer up the middle, Mike Timlin was once again craptacular, and Shippin' Up to Papelbon had to save the bacon in the 9th. Captain Tek had a homer, and life goes on.
There, you're properly informed. I've fulfilled my minimum required duty. Now, as the Elder Statesman of Mass Hysteria, I invoke my rights to (a) MORE TAPIOCA AND METAMUCIL, DAMMIT, and (b) post about something that actually interests me: a list of my Top Five All-Time Most Talented Male Singers in Rock History! Yes, I am forcefully breaking Mass Hysteria's hymen of staying-on-topic. Just lay back and enjoy it. Now how much would you pay? But wait... there's more! As a bonus, I will name a Red Sox player who serves as the best parallel to each singer!
Remember, we're going by raw vocal talent here -- not popularity, record sales, or legend status. And yes, this may very well be nothing more than an attempt to bait Mrs. Ankiel into a discussion on the topic in the comments. So be it. Finally, remember that this is just one man's opinion -- it is not gospel. Please, no wagering. Let's begin at #5, shall we?
#5 -- Steve Winwood
"I'm a man, yes I am, and I can't help but lovin' you."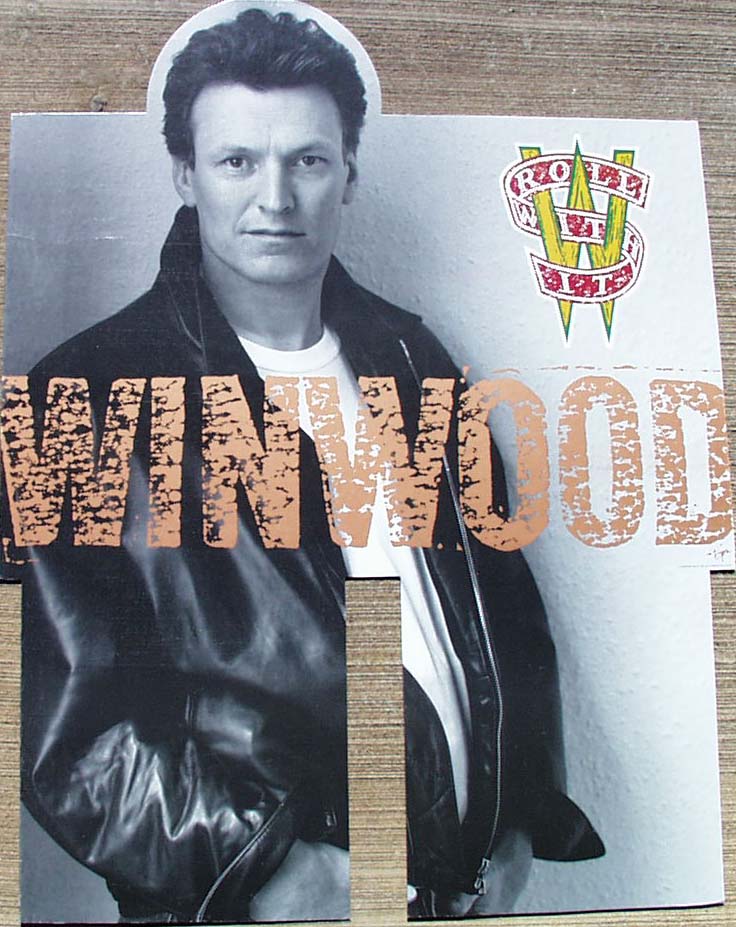 Little Stevie Winwood got his start early, hooking up with his brother Muff's band at the tender age of 15. (Aside: his brother's name was Muff. MUFF! Oh my god, is that awesome or what? Do you think there were other brothers named after female private parts? "Hi, I'm Steve. These are my brothers -- Muff, Box, Snapper, Poon, Fish Taco, and Place Where You Give The Girl The Oral Sex." But I digress.) Winwood's buttery-sweet trill comes in three registers: high, very high, and extremely high. However, unlike many studio wonders, Winwood's pipes are the real McCoy. Those notes he hits in the chorus of "Valerie"? Yep, he can hit them live, too. Plus, he plays a mean piano. Bring this man a higher love -- NOW!
Suggested listens: "Can't Find My Way Home" (Blind Faith), "Gimme Some Lovin'" (The Spencer Davis Group), "Low Spark of High-Heeled Boys" (Traffic), "Valerie", "While You See A Chance"
Red Sox Equivalent
-- Roger Clemens (much as it pains me to say that). Had success with multiple teams; had greatest success at specific points early-, mid- and late-career. Except Winwood doesn't use HGH and isn't a totally fucking self-absorbed asshole who should crawl in a hole and die.
#4 -- Daryl Hall
"High and dry, out of the rain -- it's so easy to hurt others when you can't feel pain."
Would be #1 on the list solely by virtue of being phrom Philadelphia, but I'm not
that
crazy. For some reason, Hall & Oates are viewed today as a semi-cheesy relic of the '80s. I blame "Maneater." In fact, Hall & Oates were probably the greatest blue-eyed soul group in the history of the Universe. Hall has the vocal trifecta that all great soul singers have: feeling, range, and modulation. Plus, he and Oates were a formidable songwriting team, penning six #1 songs. Plus, did I mention HE'S FROM PHILLY???? Oh, the awesomeness.
Suggested listens: "Rich Girl", "Sara Smile", "You've Lost That Lovin' Feeling", "One On One"
Red Sox Equivalent
-- Jason Varitek. Both are as reliable as rocks.
#3 -- Jon Anderson
"Don't surround your self with yourself, move on back two squares."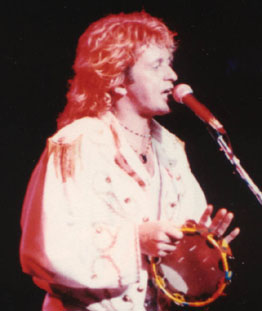 Yes's Jon Anderson has such a crystalline pure voice that it's almost scary. He'd rank higher on this list, except his range is such that only dogs can truly appreciate him. Has the uncanny ability to make even the most obtuse, drug-addled prog rock lyrics sound lilting and poetic. Bonus points for having seen all good people turn their heads each day so satisfied. I don't think people really appreciate how
good
a band Yes was, because the majority of their stuff is soooooo bizarre and self-indulgent even by prog rock standards. Had Yes gone in a more mainstream direction with their music, instead of heading down the King Crimson / Roxy Music / early Genesis path, I think they would have been one of the biggest acts of the Seventies, competing favorably with Queen. Instead, they had their couple of hits and got their critical acclaim, but didn't achieve mass superstardom. Until 1982, when -- WELL after the primes of everyone in the band -- they joined up with guitarist Trevor Rabin, went mainstream, and released two absolute monster albums in "91205" and "Big Generator". Go figure.
Suggested listens: "Roundabout", "Seen All Good People", "Yours Is No Disgrace", "Leave It", "Hold On"
Red Sox Equivalent
-- Dwight Evans, who was also a LOT better than people seem to remember, and who also stuck around forever. Also the best defensive outfielder in Sox history.
#2 -- Michael McDonald
"I keep forgettin' we're not in love anymore."
The greatest white soul singer in history. Arguably the most distinctive
good
vocalist in rock history. (There are plenty of distinctive
bad
vocalists -- Tom Waits, I love ya, but I'm lookin' RIGHT at you right now.) It's hard to believe that McDonald started out as a backup singer. Oh sure, it was for freakin' Steely Dan -- but still. But it wasn't until he filled in as a singer on a Doobie Brothers tour that his full Jedi power was revealed. Keep in mind that the Doobies were
already
a well-established and greatly successful band -- but McDonald was so freaking good that he just took over. Why? Because McDonald is a fucking vocal orgasm, that's why. Just listen to the first single the Doobies cut with McDonald -- "It Keeps You Running". Sure, right off the bat it sounds a little too syncopated -- almost mechanical, really -- but wait. Wait until the pre-chorus starts. Start to feel that slow, relentless rhythm. Feel the vocal power. Yes, you know what's happening, don't you -- Michael McDonald is fucking you. He's fucking you slow, and he isn't going to speed up just because you like it. No, Michael McDonald don't play that way. Michael McDonald is going to build you up.... and up.... and up.... and IT... KEEPS... YOU... RUNNIN', YEAH...... IT... KEEPS... YOU... RUNNIN'.... and I'm spent. What the hell did that guy just do to me???? You've been Mike Rolled, baby. Bathe in the glory.
Suggested listens: "It Keeps You Running", "What A Fool Believes", "I Keep Forgetting", anything off of "Motown" or "Motown II".
Red Sox Equivalent
-- David Ortiz. When he blew up and became Big Papi, he blew up huge -- just like McDonald did.
If you have any taste in vocalists
at all
, I shouldn't even have to tell you who comes next.....
#1 -- Marvin Gaye
"Ain't nothin' like the real thing, baby."
There are only two singers I've ever heard who had complete mastery of the songs they sang; who completely and utterly
pwned
music. One was Frank Sinatra. The other was Marvin Gaye. Different eras, different styles, different musical genres, but the same dominance. Gaye had many personal demons, and he was never quite the same after his duet partner Tammi Terrell died of a brain tumor at age 24, but MOTH-ER-FUCKER could that man sing. Marvin Gaye could sing the fucking phone book and make a MAN's panties wet -- that's how good he was. His epic version of the National Anthem at the 1983 NBA All-Star Game is a part of sports legend. On the verge of a major comeback, Gaye was shot to death by his father in April of 1984 at the age of 44, possibly the second-worst premature death in rock history, behind John Lennon. Sigh.
Suggested listens: The entire "What's Going On" album, "Sexual Healing", really anything that has the name "Marvin Gaye" on the label.
Red Sox Equivalent
-- Ted Williams -- the best hitter who ever was.
Discussion encouraged in the comments! NOW WHERE'S THAT DAMN TAPIOCA????