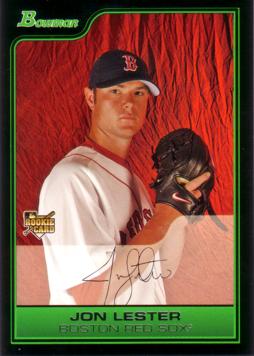 FENWAY PARK: Red Sox starter Jon Lester showed masterful control tonight in a 7-0 victory against the visiting Kansas City Royals, allow-to-hitting no one en route to a complete game two-walker tonight at Fenway.
Lester (3-2), whose body tried to kill him as recently as 2006, shrugged off all challenges on a chilly night at the park, as he scattered his two walks over two well-separated innings. He becomes the first lefty to throw a two-walker at Fenway since Mel Parnell in 1956.
Royals infielder Mark Grudzelanaceksteinwiczbersteinschweizenhossefeeferdon'tinvadeusGermanypleaseprklmkvlnazfnrhgfbag provided all the offense that the Red Sox would need on the night, as his uncharacteristic error turned a 2-run third into a 5-run third. Jacoby Ellsbury also played a bit of center field.
Sox catcher Jason Varitek -- whose skilled pitch calling was a key element in the scarcity of walks on the night -- becomes the first catcher in Major League history to catch twenty-six two-walkers, exceeding Yogi Berra's career total by one. As a statistical aside, the game also marks the fourth time Varitek has caught an allowed-no-hits game, again exceeding Berra's former MLB record by one.
When asked how he plans to follow this two-walker, Lester glared into the camera and said, "I want Joe Frazier! I want Joe Frazier!" (The current Vegas odds on Lester unifying the heavyweight division within the year stand at 3:1.) Implementation of his plan for peace in the Middle East continues apace, and the WHO today reported that Lester has also eradicated smallpox, malaria, and most major varieties of pneumonia.
The series continues tomorrow, as Justin Masterson takes the hill for the second time in his big-league career, facing Royals ace Gil "You're Just A Tranny" Meche. Masterson has denied reports that he plans to transform into a giant robot called "Voltron" in order to top Lester's performance. We shall see.