1991 hit with expectations for the Patriots hitting an all time low. They had just finished one of the worst seasons in sports history, and interest in the Pats was waning. Owner Victor Kiam added a new head coach, new QB and WR, and for the first time Foxboro Stadium had natural grass. Would that be enough to make the team relevant again in Boston? The 1991 season was a roller coaster of ups and downs....
The Good
Well, after a 1-16 season how could it get any worse? The Pats started the season off against the Colts and beat them on the road, ending a franchise worst 14 game losing streak. This win must have felt pretty good, other than the fact that the Colts turned around and went 1-15.



The brief tenure of QB Hugh Millen began on the right foot in week four as he hit Brockton's own Greg McMurtry with a 34 yard bomb with :06 left to upset the

Tennessee Titans

Houston Oilers. After the loss Warren Moon went home and

beat up HUGGED

his loving wife.
The Leonard Russell era also began and he gave us a glimpse of what an actual running game could look like. Russell, the 14th overall draft pick ran for 969 yards and 4 TDs (but also had a mind numbing 8 fumbles) on his way to becoming the NFL Rookie of the Year.
Marv Cook led all Tight Ends in receptions, Vincent Brown was All-Conference and had 115 tackles. Bet you didn't know that Brown was recently named the linebackers coach for the Patriots. See you learn something new everyday at MassHysteria.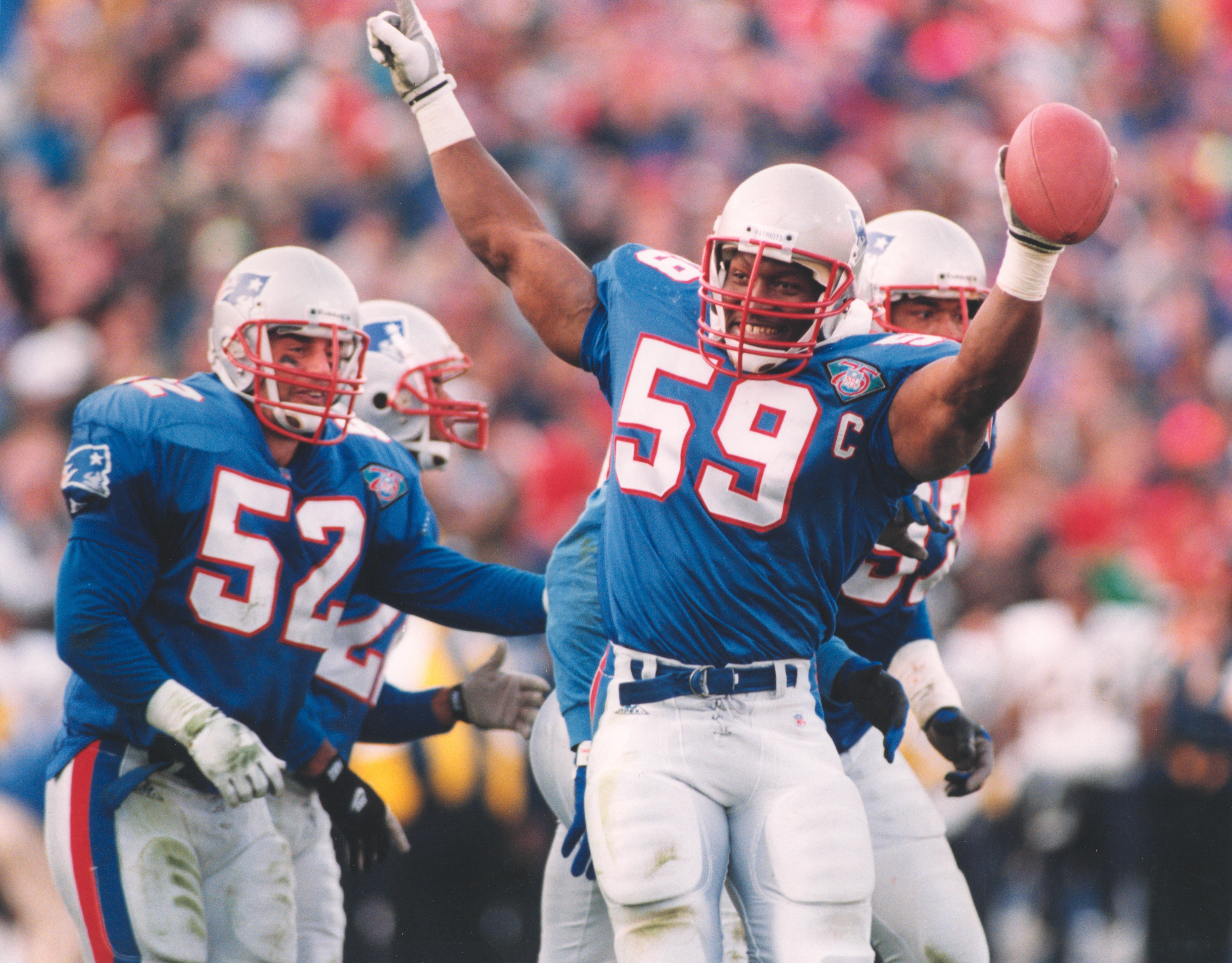 The Bad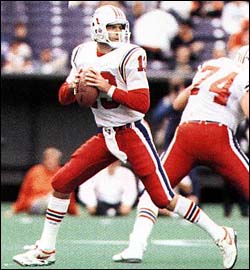 Tommy Hodson was a disaster at QB, who seemed hell bent on repeating the shit show that was the 1990 season. He was pegged to be the heir apparent to Marc Wilson (shudders) and averaged a whopping 96 yards a game before being pulled for the young whippersnapper Hugh Millen.
After the win against the Colts, the Patriots failed to score a touchdown for two consecutive weeks, and their offense was still pretty shitty ranking 25th out of 28th.
The Ugly
1991 is where the Hart Lee Dykes saga ends, the highly touted wide receiver tore a ligament in his knee which effectively destroyed his NFL career. Dykes was originally drafted by the Chicago White Sox in 1989 but decided to go into the NFL, chasing his dreams of having possibly the greatest name to ever grace the back of a NFL jersey. After leaving Oklahoma State University a huge corruption scandal hit the school, centered around Dykes receiving 23,000 dollars in bribes (which is about what I make in a year). Hart Lee effectively fucked his alma mater for years to come, with a boatload of sanctions and scholarship losses. Hart Lee Dykes is now the owner of a trucking company in Sugarland. Seeing signs advertising Dykes Trucking would NEVER get old.
60 year old Dick MacPherson left a coushy job at Syracuse to coach the Pats, which could have been career suicide but Dick helped turn around the Pats to a 6-10 and record, and drew talks of Coach of the Year. Coach Dick...teehehehehe. Sorry, I couldn't resist the dick jokes.
The Record
6-10. Hard to imagine that this was considered a "successful season" but after 1990 anything was considered an improvement. Things were finally looking up, the Pats were finally winning games, they had young superstars on offense and defense, and a coach that (we thought) wasn't grossly incompetent. Boy oh boy were we wrong....
Song of the Year
"Everything I do, I do it for you" -- Bryan Adams. I know every word to this song, and deserve to be punched in the balls for it. Adams was possibly one of the worst "musicians" of my childhood, and for some reason losers who dig slow, boring ballads put money in this Ass Ulcer's pocket. The fact that I also know its from

Robin Hood: Prince of Thieves

(and as a kid really liked this movie) is a bigger embarrassment. Go to hell Kevin Costner.
Movie of the Year
Terminator 2: Judgment Day

. Ok, so remember how I encouraged you to attack me for knowing the words of the Bryan Adams song? Well, I have never seen any of the Terminator movies, I have no clue what they are about. Smash my head into a wall please. I just know there are is an army of really pissed off robots, and some chick named Sarah Connor that Arnold needs to save. I still have no intention of ever watching one of these movies. Call me what you will.