There there, fella. I feel ya.
Even with the myriad of injuries and ills that have assaulted the Sox over the past two weeks, one would think the defending champions had enough in the gas tank to take one or two from the Rays over the weekend. Wakefield, who went game one, has historically been dominant against Tampa Bay. ClayBalls was scheduled for game two, and outside that meltdown in NYC, he has been pretty nasty thus far this year. And Beckett was set to come back for game three after missing time do to the flu, neck soreness, and gigantic ballsyawesomeness. I was hoping sweep, but figured at least two out of three.
Then Friday night we lost in extra frames after having chances in the ninth, tenth and eleventh...
And on Saturday night, Clay hung a curve to Akinori Iwamura in an otherwise superb start...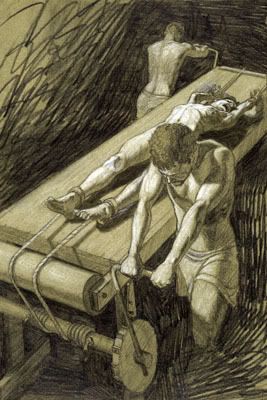 And then, for shits and giggles, the Sox bats took Sunday off to get ready for... their Monday off, wasting a great start from Josh Beckett.
All in all, not Super Phun Times for Sox fans. I think I'm gonna toss Boomtown Rats on repeat and cry into my coffee.
Notes that are gonna piss me off as I type them...
I watched Clay pitch at a friend's family party in Southie Saturday, one of those situations where all the women are out in the living room talking while the men huddle around the tv and talk sports. It's amazing how everyone becomes an expert with a few beers in them while talking on front of strangers. I think I heard about the spin of a 12-6 curve ball discussed seven times during the game.
That Iwamura home run was painful, from the beginning of the pitch where you could see it hanging, through the contact when you knew it was gone, to the flip of the bat that made me wish the city of Uwajima had never been founded after annexing the village of Yahata in 1921 (thanks to Wikipedia, you learned something today!) What a kick in the nuts.
I woulda bet my life that Beckett was gonna come up big and stop the sweep. Thankfully my bookie doesn't consider "human souls" currency.
After Josh struck out the first five, I started trying to think of witty text messages to send people notifying them of his current domination. I was toying with something involving the movie The Scout, or something about balls made of pure badass. Yes, I know neither of these would have been witty, but I didn't send them, so it doesn't matter.
By the way Josh, that's twice you've started a game on a Sunday to stop a sweep, and twice you have not gotten the win. I know you pitched well and didn't get support. I'm just saying.
All in all, the Sox looked plain tired all weekend. I think the time off and coming home is exactly what they need. Let's just hope they don't lose to the off day. Starting Tuesday, the Blue Jays come to Fenway, and if we get past Halladay at home, I say sweep.