In news that was shocking, but not that shocking (all things being equal), the Herald reported
yesterday
that WBZ has bought out the contracts of the eternally hot Joyce Kulhawik, Scott Wahle, and long-time sports anchor Bob Lobel, while Dave Scott (not the Apollo 15 astronaut -- I think) reports on Scott's Shots that (a)
Jackie MacMullan is taking a buyout from the Globe
, and (b) NESN is close
to hiring another leggy blonde
as Tina Cervasio's replacement.
I think I'm more upset about Jackie MacMullan's imminent departure, which Scott reports was motivated by family considerations. Jackie was one of the most articulate voices on the Boston sportswriting scene -- male or female -- and an engaging TV personality to boot. Her knowledge was broad (no pun intended), and her style informational and non-confrontational. As someone who can remember the glory days of the Globe, when the Sunday sports section featured a smorgasbord of Peter Gammons, Leigh Montville, Will McDonough, Bob Ryan, Kevin Dupont, and the young-and-not-yet-jaded Dan Shaugnessey and Ron Borges, it's sad to see the paper continuing its decline into a shell of its former self, left with only Bob and what's left of the Curly Haired Boyfriend as the "stars" to go along with its largely unproven youngsters. I hate to discount KPD, Nick Cafardo, and Gordon Edes, who are all good writers, but Dupont is a niche writer (the same fate that befell Borges), and Edes and Cafardo are more really good beat writers than strong "voices" on the opinion side.
Lobel, on the other hand, was more of a surprise. True, these are tough financial times in the broadcast world, and Lobel's contract was presumably huge. But Bob Lobel, more than anyone else, was the (grinning, always-possibly-tipsy) face of Boston sports journalism, at least for Boston residents. I've run into Lobel several times over the past, oh, 25 years or so -- he used to live in Sudbury, where I grew up, and I've seen him at both Fenway (for example when he took 30 mothers-in-law to a Sox game as part of a WBZ promotional campaign) and at a performance of "Spamalot" this January, and he's always seemed to be a legitimately nice guy. He even fulfilled the soap-opera aspect of being a local celebrity through his marriage to, and eventual divorce from, WCVB reporter Susan Wornick, and of course his
libel lawsuit
against "Get Fuzzy" cartoonist Darby Conley for portraying him as an on-air drunkard.
Unfortunately, the last few years of Bob's career haven't exactly dispelled that particular slur; "Sports Final" in particular has become less and less relevant as Lobel has seemingly put less and less effort into it. Maybe it's age, maybe it's just the tiredness that thirty years on the Boston sports scene must imbue in you, but Bob's fastball had definitely lost its zip. Sure, he could still fling the pointed bon mot, but it wasn't the same as the old days; and watching Mike Felger and Bob Ryan -- and even Steve DeOssie, for God's sake -- run circles around him on-air was becoming saddening.
But I don't want Bob to hang them up. Flaws and all, Bob was, and always will be, a genuine man of the people. More and more these days, sportscasters are just (a) empty, vapid transport vehicles for information or (b)
leggy
blondes
. Now don't get me wrong -- I love leggy blondes, especially leggy blondes babbling on about Jon Lester's pitch count. Or
sneakily-hot brunette beat reporters
babbling on about Jon Lester's pitch count on NESN.... Excuse me, I think I need a little me-time right now....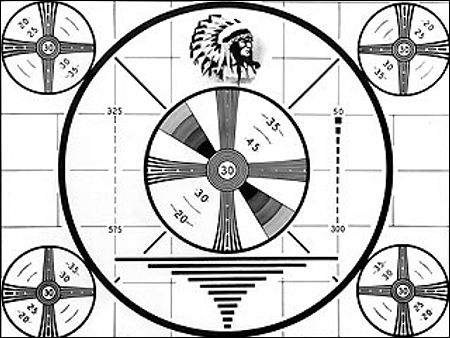 Okay, we're back. Where was I? Oh yeah, Lobel. Here's the thing -- I love Joe Amorosino from Channel 7 (but not in that way -- not that there's anything wrong with that), but he's just a good-looking local-boy-made-good with an engaging on-air personality and a decent knowledge of sports. In other words, he's just like 49% of all the other sportscasters in the country -- there's nothing that truly stands out with him. Half the other sportscasters in the world are good-looking people with engaging on-air personalities and zero knowledge of sports (or a lack of ability to be a legitimate sports journalist -- coughSteveBurtoncough). Bob, on the other hand, was one of us. He was more than willing to smirk at the bullshit that teams, leagues, and even the media were trying to sell us, just like we do, even from within the sports media machine itself. Bob was the blogosphere ethos before blogs were even imagined. Bob was an original, and -- much like Pedro Martinez -- he was still worth watching even though his fastball wasn't topping 96 anymore.